Byce Real Estate, LLC - Welcome!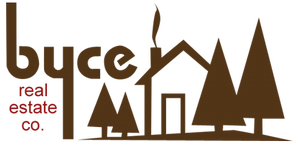 Welcome to Byce Real Estate, LLC. Located in the Village of Lincoln, Michigan, we are centrally and conveniently located within Alcona County. Our agents include five lifelong county residents, and five from around the Michigan area. Two of our agents reside full time in Lost Lake Woods providing expert knowledge on joining the private club and purchasing property there. We strongly support Alcona Schools, with many of us having attended, or have children who attend now.
Our friendships, family histories, and area knowledge are what we can bring to the table. Whether relocating to NE Michigan as buyers, or moving away to a new area, our sales team can assist your real estate needs. We have a longstanding, excellent relationship with local lenders who appreciate our strong communication standards. We work hand in hand with every client beginning with the first communication through to the closing table and beyond.